Travel Village Group Sponsors Lancashire's First Inclusive Rugby Club
June 2022 | Travel Village
The Travel Village Group is excited to announce our sponsorship of Typhoons RUFC, Lancashire's first inclusive rugby club. We have agreed a two-year commitment as the new official shorts sponsors for the Typhoon's Touch Rugby Team.
Travel Village Group CEO, Phil Nuttall said, "We're a family business, and proud of our Lancashire roots here in Blackpool; so we're thrilled to be able to show our support to not just a local team, but one that promotes values that every family should live up to.
"Our business has been trading since 1959, and we've seen such huge changes in society over the last 60+ years. However, there's always more that we can do to support our staff and clients; and we recognise our responsibility within our community to advocate organisations that champion diversity, equality and inclusion.
"The Touch Team at Typhoons RUFC are a welcome representation of an inclusive family, and worthy winners of their National Diversity Award (for "LGBT Community") earlier this year. Our business has so many values aligned with the team, particularly with regards to supporting mental and physical health, and especially so throughout the pandemic, that we felt this was a natural fit for the company. We're proud to endorse the team, and wish all the members every success on and off the pitch."
Kris Barber Midgley, Club Sponsorship and Development Officer, responded, "Pride is a time when we remember the hard work of those who came before us and celebrate the progress that has been made. In our 4 years since the club's inception, we've been blown away by the support of our local community and by the businesses that continue to show that Lancashire is a welcoming and inclusive county. We're thrilled to welcome the Travel Village as one of our newest sponsors for the 2022/23 and 2023/24 seasons and we are all looking forward to wearing another symbol of local allyship upon our kit"
The Typhoons RUFC play at Preston Grasshoppers ground; where the Touch Team practice every Friday, and the Union Team practice every Thursday.
The sponsorship agreement between the Travel Village Group and Typhoons RUFC will be in place up until Spring 2024.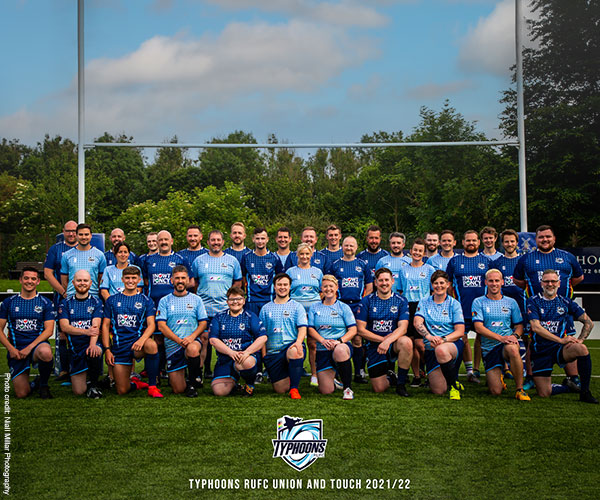 Family Run
A 4th generation, independent family-run business owned and operated by Philip Nuttall.
Protected
ABTA bonded (P6710) & ATOL protected meaning your money is 100% secure for added peace of mind.
Award Winning
Winners of many travel awards for our first class service and customer care! You are our number 1 priority!
Established in 1959
We have been trading for over 60 years and we deal with most major cruise and travel operators!